STAR TREK - PROMETHEUS
The Source of all Fury
Bernd Perplies & Christian Humberg
2017
Translation of German novel by Cross Cult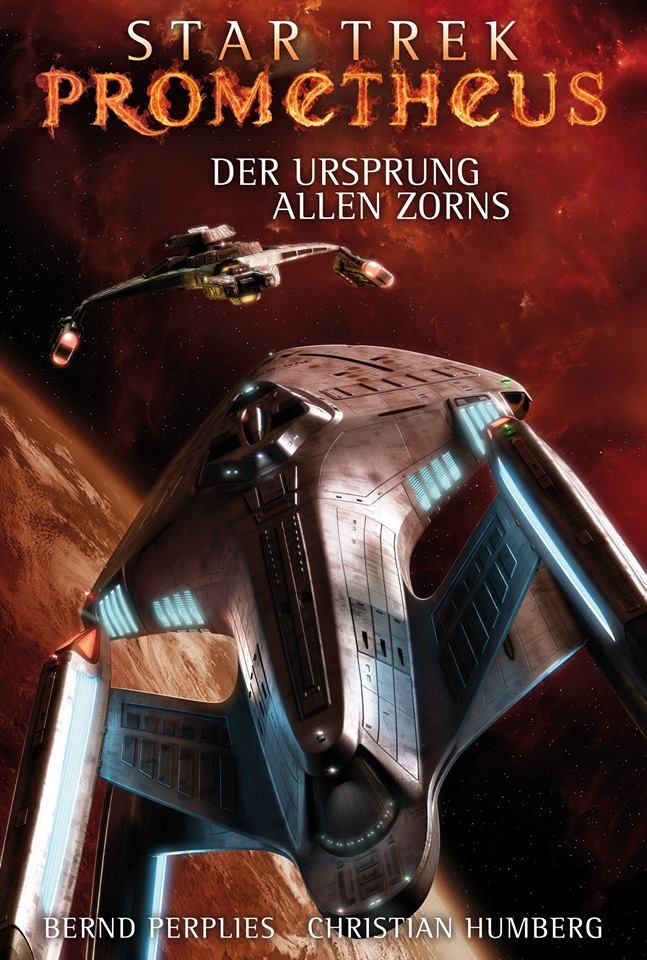 COVER OF GERMAN VERSION, NO ENGLISH COVER AVAILABLE YET
Blurb
No English Blurb available yet
My translation of the German blurb:
In the Lembatta-Cluster, an eerie region on the outer skirts of Federation space, a dangerous evil is arising: Fanatical followers of the "Harmony of Spheres", calling themselves the purifying flame, call for an all-out war against the depraved realms of the Alpha and Beta Quadrants. The pathological lust for expansion of the humans, Klingons and other races must be stopped – By all means necessary.
The crew of the U.S.S. Prometheus is trying desperately to stop this diplomatic and militaristic crisis. Doing that Captain Richard Adams and his crew not only have to fight against the hostile Renao, but also against the war-hungry Klingons, led by the ambitious Captain of the I.K.S. Bortas, the former flagship of the deceased chancellor Gowron, sent by the Klingon High Council to solve the crisis the hard way.
About the Author
No English About the Author available yet
MISC
English translation edited by Keith R.A. DeCandido